Kaitlin and Kory were the very best of friends. They were full of life and laughter. They were a treasure that can never be replaced.

On April 5, 1999 Kait and Kory went on one final adventure together. They were involved in a car accident and left this earth in each others arms.

Together they entered Heaven's gate and were welcomed by their Saviour, Jesus Christ. Together they were given the keys to the heavenly mansion promised to those that have committed their lives to the Son of God.

The only solace for their families and friends has been the assurance that they have gone on to the reward that awaits those who've put their trust in Jesus for the salvation of their souls. That and the knowledge that when we get to Heaven's Gate those two, precious faces will be among the first sights that we'll see.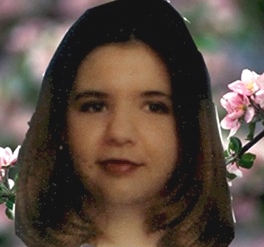 Last Picture Taken of Kaitlin
4/1/99








Kory
New Years '98








If I should go before you,
If life on earth were through;
I'll stop just inside Heaven's door,
And there I'll wait for you.

You've but to look 'cross star filled skies,
Past the moon and then beyond;
To know my leaving could never break,
This heart's undying bond.

And if you should go before me,
If your journey on earth were through;
You know I will be close behind,
I'll never be far from you.

Across the span of time and space,
This love will reach this far;
For you'll always carry a bit of my heart,
No matter where you are.

We've no way of knowing who will remain,
Or who will go on before;
But if I should go first,
you'll find love there,
I'll be waiting just inside
Heaven's Door

Written by:
Allison Chambers Coxsey
copyright 1996
Thank You Allison,
for Heavens Door

To live in the hearts
Of those we love
Is not to die ...






Page Design Copyrighted By Darle
All Rights Reserved